6 February 2015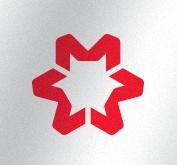 Metinvest Group decided to suspend production at Yenakiieve Iron and Steel Works and at the plant's branch in Makiivka due to the ongoing military conflict in Donbas and disruptions in the railway in the Anti-Terrorist Operation zone.
The plant has been experiencing serious logistical issues with the railway: it has not been able to secure sufficient raw materials supplies or ship finished goods.
Due to frequent shelling by artillery, the high voltage lines to the plant and its Makiivka branch have been going down, leading to equipment failures and suspensions in production. The plant's employees have been risking their lives every day to come to work. The shelling of Metinvest Group's Avdiivka Coke has also disrupted supplies of coke, a raw material that is necessary for steel production.
Yenakiieve Steel is the city of Yenakiieve's major employer and a good taxpayer. The plant's products are sold abroad, bringing foreign currency revenue to Ukraine.

Most of Yenakiieve Steel and its Makiivka branch's 6,000 employees have been idled and are receiving 2/3 of their salary. Only critical employees are working now (around 10% of the workforce) to shut down the equipment. This process will be completed in three days.
The resumption of production at Yenakiieve Steel will depend upon further events in the region, mainly with the railway.