13 August 2014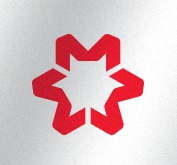 Metinvest Group Yenakiieve Steel's core production shops were hit by artillery today. There were no casualties or significant damage to the plant.
In order to prevent a manmade disaster and save the lives of the residents of Yenakiieve, Metinvest Group decided to shutdown Yenakiieve Steel's core production process. Most of the plant's employees were sent home. Only essential employees are currently at the plant who are shutting down equipment at the blast furnace, basic oxygen furnace and other shops. The renewal of operations at Yenakiieve Steel will depend upon developments in the region.

Access to bomb shelters at the plant is open to plant workers and their families. A humanitarian crisis center, established by Rinat Akhmetov's foundation to coordinate the efforts of the foundation and SCM Group businesses, is working at the plant and in the city. The crisis center is rendering assistance to people in the area of the military action.
City residents, with the help of the crisis center, are being evacuated. The crisis center is also organizing supplies of food and water, medical supplies and other essential goods.
As of today, Rinat Akhmetov's foundation and the Group's businesses have evacuated over 18,000 people from areas where there has been active military activity, including over 7,000 children and over 2,000 people with disabilities. Over 5,500 people have been resettled in temporary accommodations. Targeted humanitarian aid has been delivered to over 20,000 people in the military action zone. Assistance is being provided to restore residential and social infrastructure.
For editors:

Yenakiieve Iron & Steel Works is one of the world's leaders in square billet production. It produces cast billet, rod, and various sections (beams, channels, angles, etc.).

Metinvest Group is a vertically integrated group of steel and mining companies that manages every link of the value chain, from mining and processing iron ore and coal to making and selling semi-finished and finished steel products. It has steel and mining production facilities in Ukraine, Europe and the US, as well as a sales network covering all key global markets. Its strategic vision to become the leading vertically integrated steel producer in Europe, delivering sustainable growth and profitability resilient to business cycles and providing investors with returns above industry benchmarks. The Group reported revenue of USD 3.1 billion and an EBITDA margin of 15% in the first quarter of 2013. The major shareholders of Metinvest B.V. (the holding company for Metinvest Group) are SCM Group (71.25%) and Smart-Holding (23.75%), which partner in the Group's management. Metinvest Holding, LLC is the management company of Metinvest Group.