13 May 2014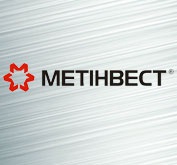 Yenakiieve Steel, Yenakiieve Steel's Makiivka branch, Avdiivka Coke and Khartsyzsk Pipe, all of which are part of Metinvest Group, are supporting local law enforcement via patrols formed from volunteers from the plants. The workers' initiative followed similar patrols setup by Metinvest Group's Ilyich Iron & Steel Works of Mariupol and Azovstal. The patrols are in line with Ukrainian law on the participation of citizens in the protection of public order and national borders.
"After our Mariupol colleagues started patrolling their streets and residential areas together with the militia, our employees asked management to arrange for the same in our city," said Aleksandr Podkorytov, Yenakiieve Steel's general director. "This is true not only for Yenakiieve but also for our branch in Makiivka. Preliminary negotiations were held with city officials and heads of city militia stations. We will reinforce patrols and provide any possible support to the militia. I'm sure workers from Yenakiieve Coke and Ordzhonikidze Coal will also join this initiative. Our employees in the cities of Donbas do not want military activities in their cities or to be subject to the whims of armed people; they are ready to establish order in their cities."
Although no large protests have taken place in Avdiivka and Khartsyzsk, their citizens are concerned about law and order.
"Avdiivka Coke's employees are proud of their city and their plant, which celebrated its 50th anniversary last year," said Musa Magomedov, Avdiivka Coke's general director. "People do not want the events that we read about with concern and horror on the Internet and watch on TV to happen here. Avdiivka's residents think the militia is the only group who should carry arms on the city's street. That is why we will also establish voluntary groups to support law enforcement and keep the peace and calm in Avdiivka."
"We always supported the city's militia," said Pavel Uzbek, Khartsyzsk Pipe's general director. "Prompt responses from the militia are crucial for maintaining order in the city. We will address all problems associated with fuel for the militia's vehicles by involving employees from the pipe plant in patrols. I believe the fact that citizens have expressed a desire to keep an eye on order in the city is also a guarantee of a resolution to the current political problems. The only thing I can say is that criminals will not rule our city. The employees of the pipe plant will not let them."
In the near future, voluntary patrols from steel and coking plants will start in cities in Donbas where Metinvest is present.
For editors:

METINVEST GROUP is a vertically integrated group of steel and mining companies that manages every link of the value chain, from mining and processing iron ore and coal to making and selling semi-finished and finished steel products. It comprises steel and mining production facilities located in Ukraine, Europe and the US, as well as a sales network covering all key global markets. The Group is structured into two operating divisions, Metallurgical and Mining, and its strategic vision is to become a leading vertically integrated steel producer in Europe, delivering sustainable growth and profitability resilient to business cycles and providing investors with returns above the industry benchmarks. For the 12 months ended 31 December 2013, the Group reported revenues of US$12.8 billion and an EBITDA margin of 18%.

The major shareholders of METINVEST B.V. (the holding company of Metinvest Group) are SCM Group (71.25%) and SMART Group (23.75%), which partner in its management.

METINVEST HOLDING LLC is the management company of Metinvest Group.