18 March 2014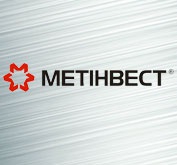 Metinvest Group's metallurgical plants manufactured 33 new products in 2013. The economic benefit of these new products was $42.5 mln.
Several enterprises - Yenakiieve Steel, Azovstal, Ilyich Iron & Steel Works of Mariupol and Promet Steel (Bulgaria) - extended their rolled products portfolios.
The new products include S890Q high strength plates and 10-20 mm squares and sections made of 09Г2С and 10ХСНД steel grades. These materials are used for manufacturing cars and excavators.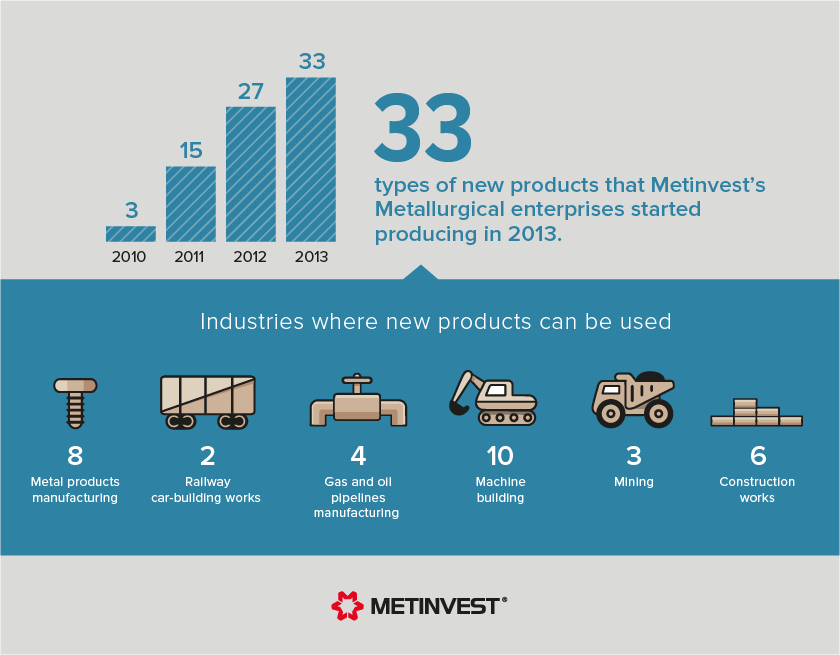 In addition, Metinvest manufactured the following rolled products with improved characteristics: 8В channels and UIC60 rails with hardened side edges. It also extended the range of angle profiles and LSAW pipes, including sections and thermomechanically strengthened rolled products (S420M and S460M).
In 2013, Metinvest started manufacturing Св08ГА, Св08ГС, and Св08Г1МНА welding wire rod and wire rod in new sizes (8.5, 10.5, 11.0, and 13.0 mm) for the hardware industry (production of nails, bolts, screws and other fixing hardware). The strip product range was also extended (Х80, Х70М PSL1, X60M, and X60MSO PSL2). These products are used for oil and gas pipeline construction. Screw rebar and pit props from 20Г2АФ steel were made for use in roof bolting mine openings.
All of the new products have improved wear resistance. Less metal and maintenance costs are required to produce them. Thanks to the new products, Metinvest Group plans to increase sales in Ukraine and abroad.
For editors:

METINVEST GROUP is a vertically integrated group of steel and mining companies that manages every link of the value chain, from mining and processing iron ore and coal to making and selling semi-finished and finished steel products. It comprises steel and mining production facilities located in Ukraine, Europe and the US, as well as a sales network covering all key global markets. The Group is structured into two operating divisions, Metallurgical and Mining, and its strategic vision is to become the leading vertically integrated steel producer in Europe, delivering sustainable growth and profitability resilient to business cycles and providing investors with returns above the industry benchmarks. For the 12 months ended 31 December 2013, the Group reported revenues of US$12.8 billion and an EBITDA margin of 18%.

The major shareholders of METINVEST B.V. (the holding company of Metinvest Group) are SCM Group (71.25%) and SMART Group (23.75%), which partner in its management.

METINVEST HOLDING LLC is the management company of Metinvest Group.