17 March 2014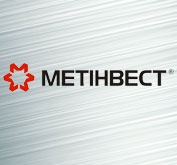 Metinvest Group's Yenakiieve Iron and Steel Works paid UAH 336 million to all levels of government and non-budgetary funds to the state in 2013, which was 49% more than in 2012. Yenakiieve Steel's tax payments amounted to UAH 225 million in 2012.
In 2013, the State Treasury received UAH 275 million (vs. UAH 204 million in 2012) and gave UAH 9 million to Donetsk region's budget (vs. UAH 7 million in 2012). Yenakiieve Steel contributed UAH 52 million to the municipal budget compared to UAH 14 million in 2012.
At the local level, tax payments increased 270% in 2013 vs. 2012. This significant growth was due to higher payments of the Unified Social Tax, in addition to income and environmental taxes.
Traditionally, Yenakiieve Steel is the largest taxpayer in Yenakiieve.
Valeriy Oleynik, Yenakiieve's mayor:
"Yenakiieve Steel is one of the most disciplined taxpayers. For example, 25% of Yenakiieve's budget revenues in 2013 came from Yenakiieve Steel's payments. In other words, a fourth of the salary of every doctor or teacher is paid thanks to the contribution of the enterprise and its entire staff."
Apart from mandatory payments to the local budget, Yenakiieve Steel guarantees continuous support for the resolution of municipal issues and participates in Yenakiieve's development by entering into annual social partnership agreements. In 2013, the plant's contribution into the development of Yenakiieve's social infrastructure was more than UAH 7 million.
Aleksandr Podkorytov, Yenakiieve Steel's general director:
"We continue to work on fulfilling our obligations to Yenakiieve and guaranteeing stable further development. The entire staff is fully aware that the aforementioned funds are allocated to refurbish hospitals, schools and kindergartens, update the city's infrastructure, and pay state employees, pensions and other social benefits."
For editors:

Yenakiieve Iron & Steel Works is one of the world's leaders in square billet production. It produces cast billet, rod, and various sections (beams, channels, angles, etc.).

Metinvest Group is a vertically integrated group of steel and mining companies that manages every link of the value chain, from mining and processing iron ore and coal to making and selling semi-finished and finished steel products. It has steel and mining production facilities in Ukraine, Europe and the US, as well as a sales network covering all key global markets. Its strategic vision to become the leading vertically integrated steel producer in Europe, delivering sustainable growth and profitability resilient to business cycles and providing investors with returns above industry benchmarks. The Group reported revenue of USD 3.1 billion and an EBITDA margin of 15% in the first quarter of 2013. The major shareholders of Metinvest B.V. (the holding company for Metinvest Group) are SCM Group (71.25%) and Smart-Holding (23.75%), which partner in the Group's management. Metinvest Holding, LLC is the management company of Metinvest Group.