24 February 2014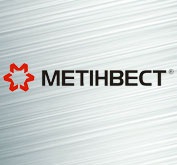 Metinvest Group's Yenakiieve Iron and Steel Works invests several millions of hryvnias every year to promote the health of its employees.
In 2013, this amount was UAH 6.1 million. These funds allowed for vacations for 1,997 employees.
Employees spent their vacations at corporate recreation centres; they were also provided with vacation packages to Ukrainian resorts. Destinations included the recreation centres Nadezhda (Sopino settlement), Volna (Sedovo), Metallurg on the coast of the Sea of Azov (Yuryevka), and Rubin (Yatskovka). Another 302 people went to recreation centres in Myrhorod, Yevpatoria, Morshyn, Truskavets and Slavyansk.
In addition, former plant workers also went to the Solnechnyi health and recreation resort in Makiivka and 416 children of employees went for the summer to the Dubinin children's resort centre. Enterprise employees paid 10% of the full cost of the UAH 1,950 vacation packages.
To get the vacation deal, employees had to refer to the trade committee, write a request to their trade union leader, and get a health certificate from a doctor if required by the health centre. The request should be filed in advance, as the number of packages is limited.
"This year, health centre destinations remained the same for the workers of Yenakiieve Iron and Steel Works. The enterprise will do everything to preserve health improvement opportunities and make it as comfortable as possible. All of the most popular resorts will remain on the list," said Aleksandr Podkorytov, general director of Yenakiieve Iron and Steel Works.
For editors:

Yenakiieve Iron & Steel Works is one of the world's leaders in square billet production. It produces cast billet, rod, and various sections (beams, channels, angles, etc.).

Metinvest Group is a vertically integrated group of steel and mining companies that manages every link of the value chain, from mining and processing iron ore and coal to making and selling semi-finished and finished steel products. It has steel and mining production facilities in Ukraine, Europe and the US, as well as a sales network covering all key global markets. Its strategic vision to become the leading vertically integrated steel producer in Europe, delivering sustainable growth and profitability resilient to business cycles and providing investors with returns above industry benchmarks. The Group reported revenue of USD 3.1 billion and an EBITDA margin of 15% in the first quarter of 2013. The major shareholders of Metinvest B.V. (the holding company for Metinvest Group) are SCM Group (71.25%) and Smart-Holding (23.75%), which partner in the Group's management. Metinvest Holding, LLC is the management company of Metinvest Group.