15 November 2013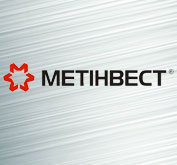 Metinvest's Yenakiieve Iron and Steel Works completed the refurbishment of Outpatient Clinic #4 of First Care Medical Center #2. The plant has allocated more than UAH 900,000 for the development of the health care system in Yenaiieve in 2013.
Outpatient Clinic #4 (Vatutina settlement) is a medical institution that serves 14,000 residents. It is staffed by multi-discipline specialists who provide physiotherapy, medical treatment and medical tests. The building is more than 20 years old and its utility lines had not been renovated since then.
"We experienced pipe ruptures and placed temporary patches," said Dmitry Korneev, head of the clinic. "Sometimes we had cool temperatures from 16-18°C to 20°C especially at the beginning of the heating season. Of course, it was difficult to work in such conditions, however we did. The roof had leaks, although it was regularly repaired. The roof needed heat insulation and significant capital investments."
As part of Yenakiieve Steel's regional partnership agreement with the city, 600 meters of polypropylene pipes were replaced and new radiators were installed. The clinic's management assures that medical treatment continues to be provided as planned despite of the repair works.
In addition to the refurbishment of the water supply and sewage system in Outpatient Clinic #4, the premises were renovated at Municipal Hospital #2 and Outpatient Clinic #5 of First Medical Care Center #2. There are also plans to repair the roofs of Outpatient Clinic #4 and #5 in a project initiated by Yenakiieve Mayor Valeriy Oleynik and sponsored by Yenakiieve Steel.
The city's regional partnership agreement for 2013, which was signed by Oleynik; Igor Syry, CEO of Metinvest Group; and Aleksandr Podkorytov, general director of Yenakiieve Steel provides for financing of Yenakiieve social programs of UAH 7.2 million.
For editors:

Yenakiieve Steel is one of the world leaders in square billets production. The Group is comprised of PJSC "Yenakiieve Iron and Steel Works" and Ukrainian-Swiss Joint Venture "Metalen" LLC, which both carry out economic activity at common production facilities and have united production cycle. The company produces cast billet, rebar and various rolled sections (beams, channels, angles, etc.) as well. Yenakiieve Steel is a part of Metinvest Group's Metallurgical Division.

Metinvest is vertically integrated group of mining and steel making companies managing assets in each step of production chain starting from iron ore materials and coke mining ending with semi-finished products and finished steel products, pipes and coils as well as other value-added products. The Group consists of mining and steel making facilities located in Ukraine, Europe and USA and has sales network covering all key world markets. Major Metinvest's shareholders are SCM Group (75%) and Smart-Holding (25%) managing the Company jointly.