12 November 2013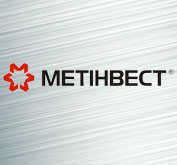 Yenakiieve Iron & Steel Works held the Metinvest Cup KVN (from Russian: Comedy and Wit Club) semi-final on international day of comedy and wit.
The eight teams that received the highest scores in the Metinvest KVN festival in March in Kriviy Rih competed in the Yenakiieve contest: Ilyicha-cha (Ilyich Iron & Steel Works of Mariupol), Zaporizhstyle (Zaporizhstal), In The Center of Events (Central GOK), Guys Full of Vinegar (Yenakiieve Steel), 9 Frames (Ingulets GOK), Ore Miners from the Suburbs (Northern GOK), Valera (Metinvest Group) and KhTZ (Khartsyzsk Pipe).
The overall theme of the tournament was "pilot project" and the slogan was "Generation Y." Each team prepared two performances – a greeting and homework.

The judging panel involved Oleg Tokar, HSE director of Metinvest Group; Sergey Lavrik, member of the Kharkiv Avation Institute's KVN; Yevgeniy Chepurnyak, honored artist of Ukraine, actor and stage director of the DGU KVN Theater; Irina Soponaru, champion of the top Ukrainian KVN league; and Yevgeniy Meltsel, member of the Mariupol KVN "Why Us", author and screenwriter for the television series Fight Club.

It is the first time Yenakiieve Steel held such a high-level KVN tournament. The competition took place in the plant's 40 Years of Victory Culture Center.

The event was organizationally supported by the Yenakiieve City Administration by Mayor Valeriy Oleynik.

"The more events like this that we have in the city, the better it will be for all of us," said Oleynik. "It is important that young people not only work, but participate in comedy and wit clubs. This gives them the opportunity to talk to each other outside of work, learn more, and through jokes expose serious issues."

Yenakiieve Steel was represented in the semi-final by the Guys Full of Vinegar team.

"We set up the team just this year and have not yet defined our style, but we are still searching. It is important to have improvisation; it can spare you when you forget a joke," said team members. "When you stand behind the curtain you worry you might spoil something, but you feel better as soon as you get onto the stage and feel the energy from the audience and you want to scream even louder. You get so energized that you want to give your whole self to the stage!"

Yenakiieve Steel General Director Aleksandr Podkorytov encouraged the team.
"It's a wonderful evening, the audience is in a good mood, and the participants are happy," he said. "This is the main goal of today's competition. As for our team, I know each of these guys; they have potential. Truly, it's a special day and the competition was a success."

Other special guests included Andrey Levitsky, Northern GOK general director; Madar Emerikovych, Yenakiieve Coke Plant general director; Orlando Machado, Metinvest Group Mining Division HR director; Mikhail Tsurkan, Metinvest Group HR Directorate Social Development and Administrative Support Department director; Andrey Zaikin, Yenakiieve Steel HR director; Roman Tsukurov, Khartsyzsk Pipe HR director; and Sergey Stepanenko, Avdiivka Coke HR director.

There were no empty seats in the hall and the audience stayed until the end of the competition.

According to the judges, the quality of the competition was high.

"Some teams were quite strong; this was seen in the quality of their scripts, jokes and stage performance," said judge Lavrik. "Some teams were weaker, maybe they lacked time or experience. My piece of advice is that they should involve more experienced people to help them so that they do not "cook in their own soup" in order to improve their performance. A corporate tournament is a very good thing. It is corporate spirit that builds the team, makes it work and makes people listen to each other, reach compromises and make decisions. It's good both for the company as a whole and for the team in particular. You do not need to organize teambuilding exercises, rather organize corporate KVN competitions and everything will be ok."

"Some of the teams were obviously "beginners", and some were quite mature and even 'fatigued,'" said judge Chepurnyak. "The more the teams play, the more experienced they become. They learn the hard way and sometimes are even booed by the audience. Yet all of this can be improved – it takes talent, style and experience. It first takes a team, then a good joke that can become the key to the door of success. This must be followed by a second joke and a third joke."

The four winners will compete in the Metinvest Cup KVN final in Mariupol on December 12: Ore Miners from the Suburbs (first place), Ilyicha-cha (second place), and Zaporizhstyle and In The Center of Events (tie-third place).

Oleg Tokar, HSE director of Metinvest Group and head judge, said at the awards ceremony, "Everyone performed very well. In the closing song, they sang: "Metinvest now has KVN," and this is true. Our people can both work and play. Unfortunately, any competition has those who win and those who lose. Yet one thing is certain: the victory is for everyone – the audience and the participants."
For editors:

Yenakiieve Steel is one of the world leaders in square billets production. The Group is comprised of PJSC "Yenakiieve Iron and Steel Works" and Ukrainian-Swiss Joint Venture "Metalen" LLC, which both carry out economic activity at common production facilities and have united production cycle. The company produces cast billet, rebar and various rolled sections (beams, channels, angles, etc.) as well. Yenakiieve Steel is a part of Metinvest Group's Metallurgical Division.

Metinvest is vertically integrated group of mining and steel making companies managing assets in each step of production chain starting from iron ore materials and coke mining ending with semi-finished products and finished steel products, pipes and coils as well as other value-added products. The Group consists of mining and steel making facilities located in Ukraine, Europe and USA and has sales network covering all key world markets. Major Metinvest's shareholders are SCM Group (75%) and Smart-Holding (25%) managing the Company jointly.