24 May 2013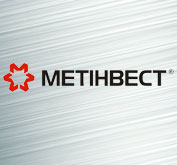 Yenakiieve Steel, Metinvest Group Sinter Plant has undergone major overhaul of the Sinter Machine No. 1. The campaign was carried out under Yenakiieve Steel Environmental Programme 2013. Due to modernization of equipment the off-gas dedusting was improved and air emissions were reduced by 4%. The repair investment amounted to UAH 1.9 mln.
Within 15 days of shutdown cast stone blocks and exhaust pipes of multicyclone were replaced and it's sidewalls were sealed. Sinter Machine gas exhaust ducts were repaired as well.
Active preparation activity for another large-scale repair aimed at improving the environmental situation is currently ongoing. Drastic modification is foreseen for BOF vessel No.1 including gas exhaust duct revamping.
It should be reminded that similar campaign aimed at reducing the environmental load was carried out in 2012. Major repairs were provided for dedusting systems at BOF No.2 and No.3, Ladle Furnace and Sinter Machine No.4 with multicyclone dust collector replacement. As an additional point filter installation at the Lime-Kiln No. 1 should be mentioned.
For editors:

PJSC Yenakiieve Iron and Steel Works, comprised of Yenakiieve Steel and its Makiivka branch, is a world leader in commercial billet production. The company produces cast billet, bar products and various section rolled products (beams, channels, angles, etc.) as well. Yenakiieve Steel is the only producer of shapes for elevator tracks within Ukraine. Yenakiieve Steel production performance for 2011 is as follows: 1,9 mln. tones of hot sinter, 2,3 mln. tones HM, 2,7 mln. tones of liquid steel, 2,6 mln. tones of rolled product.

Two up-to-date blast furnaces (BF No.3 and BF No.5) and first continuous casting machines (CCM) manufactured in Ukraine are operating at Yenakiieve Steel. In 2012 BF No.3 was acknowledged as the best industrial facility in Ukraine according to the competition by Ministry of Regional Development, Construction and Housing of Ukraine.

For the second time Yenakiieve Steel implements in its towns of its presence (Yenakiievo and Makiivka) the "We improve our town with our own hands" social programme. The allocated funds amounted to USD 500 th. for 2011-2012.

In 2012 Yenakiieve Steel management and local authorities signed "Town-Works" social and economic development agreement, aimed at creating comfortable living conditions for citizens.

Yenakiieve Steel is a part of Metinvest Group's Metallurgical Division.

METINVEST GROUP is an international vertically integrated steel and mining group of companies, managing every link of the value chain, from mining and processing iron ore and coal to making and selling semi-finished and finished steel products. The Group comprises steel and mining production facilities located in Ukraine, Europe and the USA and has a sales network covering all key global markets. Metinvest's strategic vision is to become the leading vertically integrated steel producer in Europe, delivering sustainable growth and profitability resilient to business cycles and providing investors with returns at above the industry benchmarks.

The major shareholders of the Company METINVEST B.V. (a holding company of Metinvest Group) are SCM Group (71.25% ownership) and Smart-Holding (23.75% ownership) partnering in Company's management.

METINVEST HOLDING LLC is the managing company of Metinvest Group.

Get more information at www.metinvestholding.com